Cooper-wheel engraving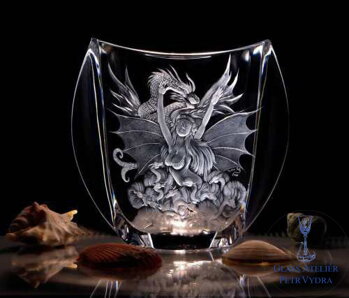 Each Glass Sculpture in this collection is individually engraved, cut and polished by hand to achieve its remarkable brilliance. These are not machine-made objects, but unique works of art.
Each piece is an original work of art.
Please note that final shapes and colors may vary.
All our sculptures are available with or without a base.
Most pieces may be personalized with logos, special massage, monograms, names, dates or inscriptions to make them even more memorable.
All  Crystal pieces can be engraved for a personal touch that makes your gift unique.
Gorgeous wedding presents.
Cooper-wheel engraving
156 items
Availability: dostupné - available for order

Availability: dostupné - available for order

Availability: dostupné - available for order

Availability: dostupné - available for order

Availability: dostupné - available for order

Availability: dostupné - available for order

Availability: dostupné - available for order

Availability: dostupné - available for order

Availability: dostupné - available for order

Availability: dostupné - available for order

Availability: dostupné - available for order

Availability: dostupné - available for order

Availability: dostupné - available for order

Availability: dostupné - available for order

Availability: dostupné - available for order